Over the past year I've been working on my first big hardware project. It started as an experiment in powering and controlling led displays. I love the blinky lights and wanted something big that would catch the eye.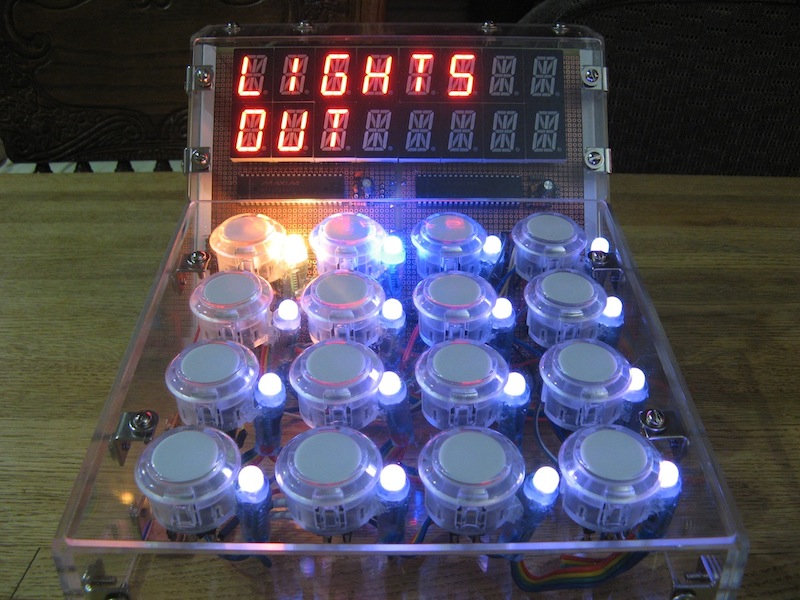 The end result is a tabletop sized arcade for a 4x4 lights out game similar in gameplay to the Mini Lights out Game by Tiger Electronics.
Checkout a video demo of the gameplay here on vimeo.